AZ Lepidoptera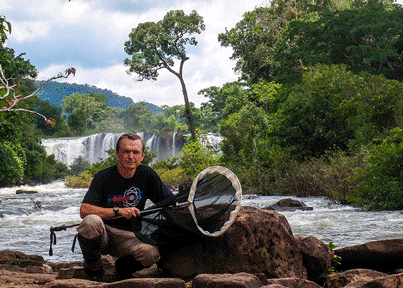 I have been collecting Lepidoptera at least since the age of 10. There were ups and downs, but I never fully quit this hobby. With the exception of a few gifts from friends, I only collect insects that I capture myself in the wild . For this reason I like to think of myself as a hunter and trapper, not a collector (this is a good moment to read my environmental statement). Right now my collection boasts 5094 unique cataloged specimens from 6 continents, as detailed in the complete holdings list .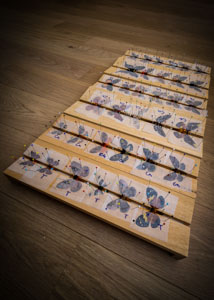 "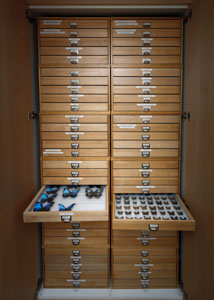 All my butterflies and moths are stored as pinned and dried specimens in special drawers: almost airtight flat wooden boxes with a foamy bottom to hold the insect pins and a glass top. About 150 of these drawers fill up a dedicated room in my house. Some day I plan to add it to the millions-strong insect collection of my school ETHZ , which is mostly built from private contributions.
Each specimen has a unique ID tag and a digital counterpart. The latter is a pair of tagged photographs of the recto and verso sides of the set specimen. These digital specimens are stored in "digital drawers" that you are invited to browse by clicking on them below.